I have added an option for different phone orientations within Pitside. This will allow you to use an external GPS and have the phone laying flat in your car, or for the new version of WFL coming from Paul that will allow for Portrait Mode, either with a Phone or Tablet.
This will allow for the Traction Circle display to show correctly no matter what orientation you choose to place the phone in your vehicle.
The default option is always going to be Vertical/Landscape, the current mode that WFL works with.
Three other options are also available: Vertical/Portrait, Flat/Landscape and Flat/Portrait. Here is a screen grab showing this feature: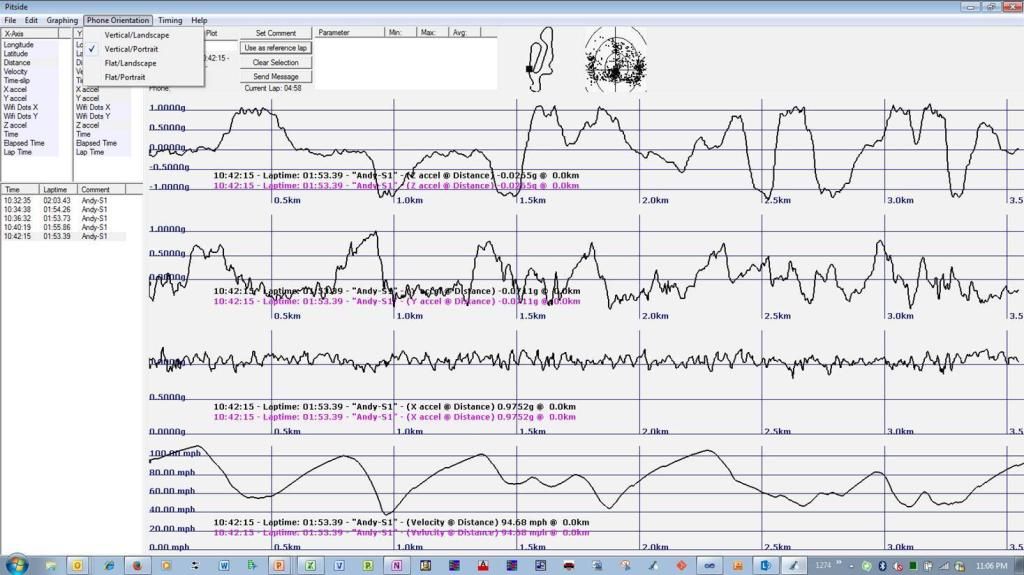 This will go into the 2.004.0001 version that will go out sometime soon...